QUALITY CARE FOR YOUR COMMERCIAL CARPET
The appearance and cleanliness of your office or commercial facility is the first impression your company makes to customers and guests—and your carpet is a major part of the overall picture. Make sure your place of business looks its best and maximize your carpet investment with ServiceMaster Clean's professional commercial carpet cleaning and maintenance programs and services.
ServiceMaster Clean has been providing quality care and customer satisfaction in the commercial carpet and office carpet cleaning industry for 70 years. Our outstanding reputation is due to our expertise and reliability—and our commitment to go beyond our customer's expectations with excellent and consistent service, each and every time.
Trust ServiceMaster of Victoria to have the solutions for all your commercial carpet cleaning and carpet maintenance requirements. We offer ongoing commercial carpet care programs to suit all types and sizes of buildings and facilities. As leading commercial carpet cleaners in the industry, we guarantee the highest standards of care and service to maintain the appearance and prolong the lifespan of your carpet investment.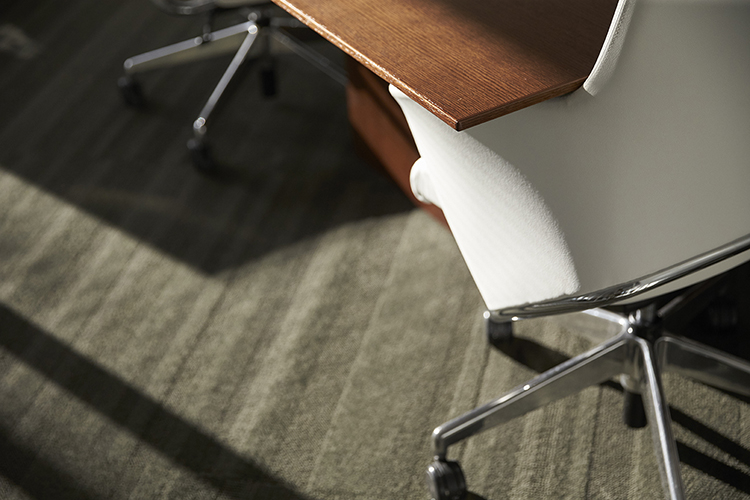 IMPROVE YOUR ROI WITH REGULAR COMMERCIAL CARPET CLEANING
Occasional care will temporarily improve the overall appearance of your commercial carpet. However, soil build-up between sporadic cleanings can permanently damage carpet fibres.
Regular and thorough cleaning of your carpet by our skilled commercial carpet cleaners will remove accumulated soil build-up, restore its beautiful appearance, and extend the lifespan of your carpet investment, consistently and affordably.
Enjoy a better-looking carpet and increase its lifespan, all for a low monthly cost. Our manageable monthly fees eliminate surprises or increased costs from one cleaning to the next.
COMMERCIAL CARPET RESTORATION
Soil is the natural enemy of carpet. It damages carpet fibres by attaching to the sticky residues caused by daily wear, such as outdoor-to-indoor foot traffic and food or coffee spills. Without proper cleaning, carpet fibre damage leads to fading, discolouration, matting, fraying and ultimately to premature and costly carpet replacement.
A regular commercial carpet cleaning and care program maintains the performance and beauty of your carpet, but an annual full restorative cleaning will truly preserve and prolong the lifespan of your carpet investment.
At least once a year, a full restorative process by professional commercial carpet cleaners should be scheduled to remove the accumulation of soil build-up in your carpet, especially in the higher traffic areas within your office or facility.
At ServiceMaster Clean, our carpet restoration technicians use cleaning methods and products that have been tested and refined over our 70 years of experience as a leading commercial carpet cleaning company. Our equipment and processes are state of the art and our knowledge base is regularly updated by leading carpet manufacturers. We can create a commercial carpet restoration program to suit your specific facility, and your budget.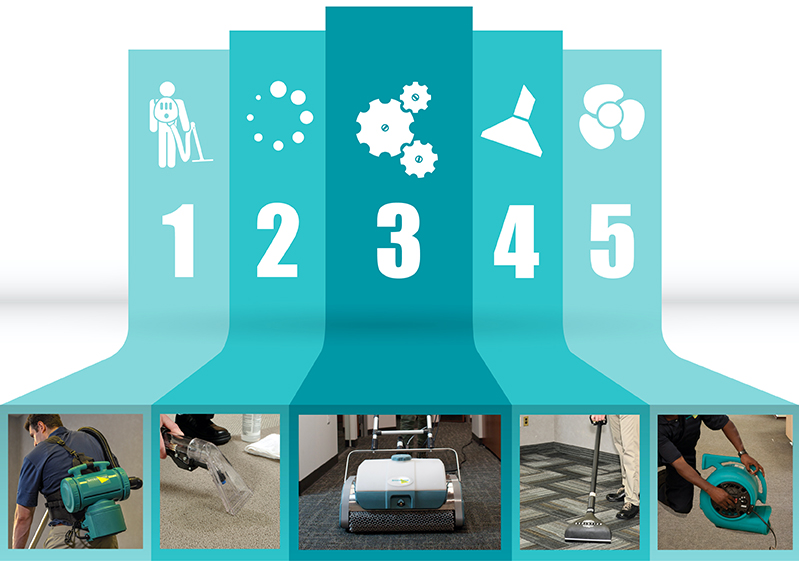 FULL CARPET RESTORATION IS A FIVE-STEP PROCESS:
Deep Vacuuming
Spot and Stain Removal
Machine Agitate With Cleaning Solution
Hot Water Extraction
Expedited Drying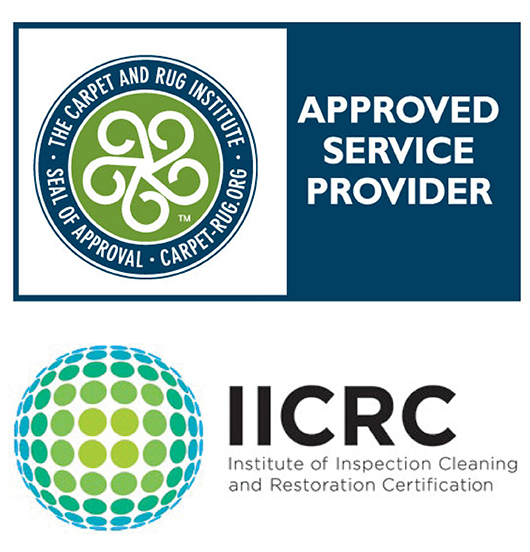 PROFESSIONAL COMMERCIAL CARPET CLEANING DONE RIGHT
ServiceMaster Clean adheres to the Institute of Inspection Cleaning and Restoration Certification (IICRC) and CRI (The Carpet and Rug Institute) standards for professional commercial carpet cleaning. Our carpet care technicians are trained and certified in how to properly clean and maintain your carpet
All of our commercial carpet cleaning and carpet restoration packages use our specialized equipment and proprietary GreenFOR® products. Our carpet care and cleaning methods are regularly updated to follow the guidelines and practices of leading carpet manufacturers and the IICRC, and our equipment and products are CRI approved.
To achieve our state-of-the-art carpet care and cleaning methods and processes, we have maintained longstanding and established research and information relationships with leading carpet manufacturers.
COMMERCIAL CARPET CLEANING: FOR THE HEALTH OF YOUR OFFICE
Did you know? Maintaining clean commercial carpet helps keep your office or workplace facility healthy by improving the indoor air quality.
While many consider a carpet extraction process once or twice a year as an effective means of cleaning commercial carpet, it is important to consider the long-term health benefits of a regular office carpet cleaning and maintenance program.
Regular professional carpet cleaning reduces overall soil levels in your commercial carpet and helps maintain healthy indoor air quality of your office or workplace facility.
A regular commercial carpet cleaning and maintenance program not only prolongs the lifespan of your carpet with scheduled cleanings between carpet extractions, it also reduces air pollution in your indoor environment because carpet fibres hold dust and other airborne particles, and if not removed can release them back into the air.
Encapsulation Cleaning
The encapsulation method of interim commercial carpet cleaning uses much less liquid cleaning solution than regular carpet extraction, and the volume of water used is also significantly reduced. This makes encapsulation cleaning more environmentally sustainable as well as offering the advantage of much faster carpet drying times— which in turn also helps to prevent potential mould growth.
The benefits of encapsulation commercial carpet cleaning include:
More environmentally friendly than many other carpet cleaning methods
Energy savings
Reduced water consumption
Greatly reduced drying time
Prevention of mould growth
Better looking carpet, consistently
Even with interim encapsulation cleaning, annual or biannual carpet extraction may be necessary, especially in higher traffic areas, to protect and prolong the lifespan of your carpet investment.
ServiceMaster of Victoria has been on the cutting edge of technological changes and innovations in commercial and office carpet cleaning. We provide customers with sustainable, chemical-free cleaning products, interim encapsulation carpet cleaning processes and low-moisture equipment. Our customers value the knowledge and expertise offered by our 70 years in the office cleaning and commercial carpet cleaning industry. You can depend on ServiceMaster of Victoria to keep your commercial carpet looking clean and attractive for years to come.
Did You Know?
What insurance do you have?
We carry General Liability insurance and Workman Compensation coverage. This is to protect you against damaged property or injury to person while our staff is on your property performing janitorial cleaning services and other commercial cleaning services.
Will we always have the same cleaner?
We strive to maintain continuity as this helps build a healthy rapport and trust with our janitorial services customers along with added security.
Do I have to sign a long-term contract?
A contract is not a requirement. ServiceMaster of Victoria will develop a detailed proposal and task schedule that will both meet your needs and budget. At any time, you can make adjustments to your cleaning requirements, and your representative will then make changes as needed and advise of any pricing revisions. You may also cancel your commercial cleaning service with 30 days written notice